Body Image and Beyond!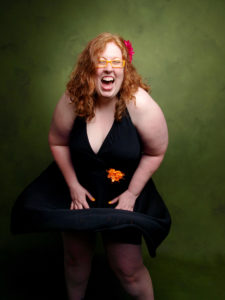 Join Jen, and other fabulous women 18 and up, in learning about body image, how it affects your life, why most people's body image is low, and how to improve it.  Through discussion, videos, worksheets, and music we'll explore different aspects on body image and how it relates to you and those around you.
The cost is $195, however, if you bring a friend it will be $180 for both of you! If there is need, inquire about our financial support for participants. 
 For 6 weeks, every Thursday night from 6 until 8, starting January 18, 2018, we'll meet at The Space Within, 35 Market Place, Stratford, Ontario. Above Revel Cafe!
What to expect? A lot of laughter, maybe some tears, ways to deal with stress, and amazing conversations with some amazing women. As well, there will be a closed Facebook group where we can post articles, videos, and book reviews.  Jen will also break out of her comfort zone and record her own videos just for you. Even though she's scared of the idea.
What not to expect? Diet, exercise, or beauty advice. There will be no suggestions of what to eat, how to work out, what to wear, or what miracle cream to use on wrinkles.
If you would like to register, e-mail me at jen.jennings@thespacewithin.ca 
**** If you Register between November 27 and December 4th, you'll get my
"I'm so excited!!" discount and only pay $150****
Jen Jennings is a Registered Psychotherapist (qualifying) and a Canadian Certified Counsellor.  She has struggled with her own body image since she can remember.  In the past she has tried fad diets and pushed her physical boundaries. About 6 years ago, due to a medical condition, her weight doubled. Through self-work and surrounding herself with support, she has come to understand that she is beautiful, lovable, and fabulous. No matter what her size is.